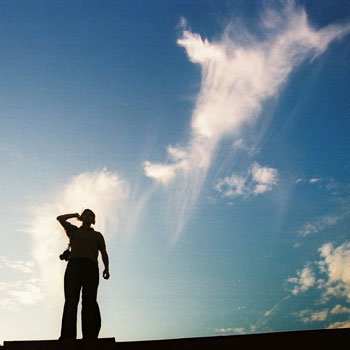 About
This is my addition to the family of Via Blogs. My main goal is to get myself to shoot more and hopefully get some good feedback and response from you. My secondary goal is to make it to the Top 100 on Photoblogs.org I'll settle for Top Newcomers for now though. If you like what you see, show some love and go there to add me as one of your favorites.
If you're looking to find out a little more of what Via is about, check out the rest of our site at ByWayOf.net.
Equipment & Software
My primary camera right now is the Nikon D70, though I still shoot with my FM2 occasionally too.
This blog (along with the other Via blogs) was created with Movable Type. While I think MT is great, if you're looking for a slightly easier way to set up your own photoblog, I highly recommend Pixelpost as a simpler alternative. I really wanted to include EXIF data with my images, but right now I'm too lazy to enter it manually, and our server doesn't have the necessary perl module to run the MTImageInfo plugin. Maybe down the road...
Hit Me
I'm keeping the blog pretty simple for now, but will probably expand it as it grows. If you have any suggestions or comments you'd like to share outside of the comment boards, please e-mail me at:
You can also check my design portfolio at ixley.com.