« April 2005
|
Main
|
June 2005 »
May 31, 2005
Back With All Sorts of Cali Germs...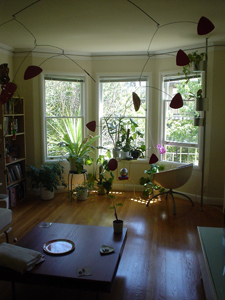 Gat damn... these vacations away from the internet are pretty swell. Good looks to all the fam on the West, specially Mo & So, for all kinds of dope hosting keeping kids fed and inebriated.
Extra shouts to Urn for holding down News & Booze... told you the dood is much more entertaining than that kid Ant. We'll get him posting regularly just as soon as he puts down that crack pipe (DC Whaaaaaaat). In the meantime, I'll uh... put down the abacus?... and get to randomosity (apologies if you've seen all this stuff over the last week... I'm behind the curve).
Actually, crap. The only thing I gots is that thing PostSecret that I guess was in the Times last week.
How bout... The Rub this weekend? Flyer by Via for Tenth ...speaking of which, Spring/Summer boxes are 'sploding the 10 Deezy studio; help clear some space in DUMBO by copping the freshness at your local "cool guy" store (Denim this season is punch-you-in-the-mouth dope).
Oh oh, also... Via Summer Seasonal will be poppin off Saturday, June 25th, at Eleven... details and flyer soon. We'll be celebrating the official release (finally) of Captain P's Gumbo Funk EP, and all will be shweaty.
Also... MED's Push Comes to Shove is out today motherfuckerrrrrrrrs. Good lord I been waiting for him to drop an album since uh... high school? Don't sleep on these Ox cats...
May 26, 2005
May 22, 2005
May 20, 2005
May 19, 2005
May 17, 2005
May 16, 2005
May 13, 2005
May 12, 2005
May 10, 2005
May 9, 2005
May 7, 2005
May 6, 2005
May 4, 2005
May 3, 2005
May 2, 2005
May 1, 2005