« August 2005
|
Main
|
October 2005 »
September 27, 2005
Your Mom's An Update.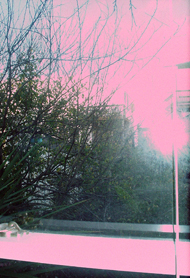 Yeah yeah yeah... I'm on it.
Oso Def links me from.. (yao Matt where you at?)... somewhere, with the handiest invention ever for the um... well it's not quite for OCD-folk. Yeah no I dunno, germophobes I guess. Eh... the TranStrap already scares me more than boxcutters on the train though. I foresee hooks to the eye.
Whatchu know about the Bicycle Secret Weapon? Interesting historical factoids, although I gotta say, those Amelicans gots it all wrong... I never met a playing card a Viet didn't like.
I sorta made a funny face the entire time I was reading this article: A Mother's Denial, a Daughter's Death.
Whatchu know about Spontaneous Human Involuntary Invisibility? Yes the linkage is in full-swing randomness today and was completely scoured sober, swear.
MC Escher made a Car Commercial. Good lookin' out Senor Pasuuuuuuuuulka from the Windy City.
Porcelain Trucks. Yes please. (via Crailtap!)
Backpackers can ball too, right? NBA 2K6: The Tracks
J*Davey sound good to me.
I know folks have seen this Honda commercial with the Rube Goldberg machine, but c'mon... es still dope and smileworthy.
...and one more time for Padati and the project he's been grinding on: The Red Bull Artsehcro. Opens this weekend kiddies.
Oh yeah. New splashy pages by the half-breed Ixley! Refresh and see all 10, woooooooooo!!!!! And... tee hee. Chaz got a music video. Posting it sometime in the week, keep on the lookout.
September 21, 2005
September 19, 2005
September 14, 2005
September 8, 2005
September 5, 2005