« November 2005
|
Main
|
January 2006 »
December 30, 2005
Nudes & Boods for 2005...You Suckaaaaaas!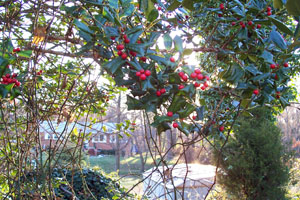 A festive spot to spy on my neighbors from.
In a little less than two days time, we'll be saying goodbye to 2005, a year that, in my humble and hypercritical opinion, sucked stupendously. However, not to be a total Grinch about it all, a few roses did manage to blossom from between the cracks of the pissy concrete that was the past 12 months. So without further ado, I present the First Annual News & Booze End of the Year List Debauchery! It's like a orgy with unsubstantiated opinions substituted for DP! Of course, most of my friends, busy with holiday merriment, gainful employment, and meaningful human relationships, failed to submit their lists to me...but that's OK (*sniff*). The few I did get are potent and y'all would never know if made the others up myself unless I put the doubt in your heads by saying that I might do such a thing. Hmmm.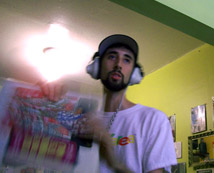 DZ a.k.a. Tacit - Kid-teaching, Poem and Rhyme-writing, DV-editing, Beatmaking dude
TOP 5 ALBUMS OF 2005
1. Platinum Pied Pipers - Triple P
2. I-Self Devine - Self Destruction
3. The Game - The Documentary
4. Edan - Beauty & the Beat
5. Kanye West - Late Registration
TOP 5 FILMS OF 2005
1. Munich - Maybe cuz I saw it last night, but goddamm it was good
2. Sin City
3. The Squid & The Whale
4. A History of Violence
5. Syriana - Very, very confusing, but still intense and suspenseful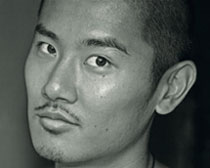 Taiyo Takeda - Poet, Author, Musician, TV Personality...just wait a week for another title
TOP 5 ALBUMS OF 2005
1. Damian Marley - Welcome to Jamrock
2. M.I.A. - Arular
3. Blue Scholars - Blue Scholars
4. Common - Be
5. Kanye West - Late Registration
TOP 5 BOOKS OF 2005
1. Can't Stop Won't Stop by Jeff Chang
2. Heartbeat of Struggle: The Revolutionary Life of
Yuri Kochiyama by Diane Fujino
3. Real Karaoke People by Ed Bok Lee
4. Dharma, Color and Culture by Hilda
Gutierrez-Baldoquin
5. We Should Never Meet by Aimee Phan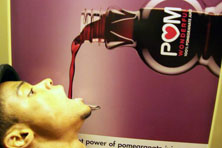 Urn a.k.a. Auracle a.k.a. Aurock Shakur - Young Derelict, Culo Connoisseur and N.O.R.E. (Narcoleptic on the Run Editing)
TOP 5 GARBAGEST TRACKS OF 2005
1. D4L - "Laffy Taffy"
I'd rather get an exploratory prostate exam from a big girl with cold hands than listen to this shit.
2. Black Eyed Peas - "My Humps"
You ain't got no "lovely lady lumps," Fergie. Though you may have bumped you damn head. Will.I.Am--put out another BBE joint or you're dead to me.
3. Ying Yang Twins - "Wait (The Whisper Song)"
Don't you whisper things you don't want others to hear? Next time, y'all, follow that logic.
4. Mariah Carey - whatever the fuck that song was with JD's butterbean-bald ass sauntering around in the video while her hair blowing in some miraculous in-door wind. No, Mimi. No.
5. Every joint "I'd Sell My Soul For" 50 Cent put out this year aside from "Ski Mask Way" and that verse on 'Hate It or Love It".
Duke doesn't care who he has to sell out, with "The Massage Massacre" as the latest crap rap release of his "Ja Rule-r than Ja Rule" period.
TOP 5 HIPSTER JOCK TENDENCIES OF 2005 (No Subliminal, No P(r)omo, Shields, Punch-buggy-no-punch-back)
1. Baltimore Club/Houston Screw/Brazilian Funk Carioca/British Grime/any slum music -
About time but the saturation is lewdicrous. And DJs making more money than the cats that they're spinning is that eternal bullshit, especially when there's already a financial gap from the get-go.
2. Juelz Santana/Dipset/Cam'ron (in that order) -
It's all about 15-year old brown schoolgirls and 20-something white male bloggers, somehow.
3. M.I.A. -
...though I love her like a fat celeb loves stomach stapling.
4. White Privilege -
The greatest trick the White Devil ever played was convincing the world that he didn't exist)
5. Blackness ("Negritude" for the liberal arts majors) -
As always. And, ironically enough, one of the few things we didn't even create.
TOP 5* ALBUMS I WANT THAT WERE TALKED ABOUT IN 2005 COMING OUT (MAYBE) IN 2006
1. Outkast - Idlewild
2. El-P - I'll Sleep When You're Dead
3. Nas/DJ Premier - (If it's not some classic shit, folks will be very, very angry)
4. Ghostface - Fishscale
5. Lupe Fiasco - Food & Liquor/Spank Rock debut jawnt
* I swear I heard something about a follow-up by M.I.A., but I stay lapsing. Same goes for Bilal.
Anyhow, Happy Few Beers! (Yeah, I'm killing the pun market...meh.) For real, be safe, family. Watch your drinks, watch out for your friends, try not to drink and drive, keep a level head, and enjoy 2006 with me. We got big thangs to do.
Aaron
December 29, 2005
December 22, 2005
December 15, 2005
December 13, 2005
December 5, 2005
December 2, 2005