« April 2006
|
Main
|
June 2006 »
May 25, 2006
Damn Homey...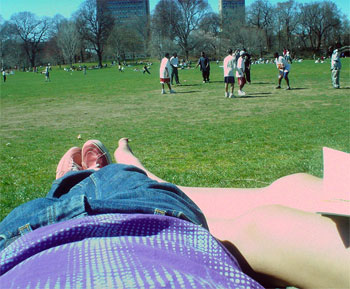 No disrespect to Mr. Byrne, but for all this looking towards the future business, dood sounds kinda old on some points in this blargh entry: Packaging and Music (via Stereogum).
Speaking of copping books based on their covers, here's some eye candy for the insomniacs: Book Covers.
Apologies for the infrequent postings... the Via kids have been preoccupated like whoa. Congratulations to Captain Planet- he's flown the coop and gotten wifed out in Prospect Heights, Ix is working on his rooftop garden, and the dood Ant is getting his ass thoroughly kicked at work. Buy 10.Deep and make us rich, kids.
Back to some semi-related Via news, our family and the hardest working band we know right now, Outernational is getting a little shine from MTV News: Tom Morello Thinks Outernational Could Be The Next Rage Against The Machine.
Cheng and Eng! -National Geographic is still gold gold.
May 22, 2006
Mad Politico Yo