« September 2006
|
Main
|
November 2006 »
October 20, 2006
Mira.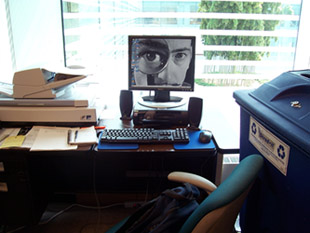 It's easily been more than two weeks since my last post, but, for some reason, the prospect of not being able to blog here over the next two made me feel like I had to offer up a lil' sumptin-sumptin. So, with only one near-reference to my future destination, here's my pre-Bogota post:
Quantic's serving up some Colombian heat over at the Wax Poetics site with his "Cali Cartel" mix. The Afrosound cover of "Soul Makossa" es PLATANOS. Definitely an issue to scoop up at your friendly neighborhood newsstand, too.
Looks like John Mayer's hood pass got an extension since his Chappelle's Show cameo: JM x JB (and no, not Soul Brother #1)(via Spine Magazine).
And, keeping this short and fat like Joe Pesci (God bless me), peep the trailer for the upcoming doc Dirty Hands about the life and art of David Choe. Pretty intense, eh?
Oh yeah, almost forgot--Builing Bloc, Building Bloc...BUILDING BLOC. I should at least put it out there before I start my international bootleging op. Canal Street ain't nothing on me. Nuffiiiiin.
October 15, 2006
You Get a Car and You Get a Car and You Get a Car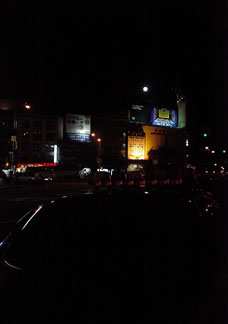 My internet dawdle game has been severely lacking these days, especially in the distractro-link department. Fortunately, we've got folks like Brooklyn Bodega to keep yous entertained. Big ups to James and co! Stop by ClassicKicks to peep some of his and the rest of the No Mas crew's art for their Fall Classic show.
Apparently, Snoop knows how to fly a helicopter. I think.
DUMBO Art Fest was this weekend right under me nose. Good stuff by Raul Gutierrez here. The URL may be a bit misleading, seeing as how there's absolutely no Mexican porn to be found whatsoever, but eh, for those interested in awesome hats and jackets, this one's for you.
Pilfering from the aNYthing glob (a web-scouring monster these days.. endless entertainment): Deconstructing Lichtenstein.
Troops Battle 10-Foot High Marijuana Plants.
And finally, via Blowses (or Snowses.. whichever): CHUPACABRA.