« We Feel Fine.
|
Main
|
Best Effort?? »
March 22, 2007
Just for Fun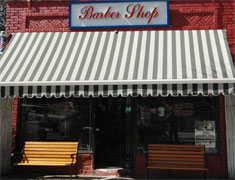 Just the name – Disease Mongering Engine – sells me pretty quickly. This site actually has some more sobering content too though. Antibacterial soap can be dangerous? As if I didn't already have enough reasons to distrust 'the man'...
On a more upbeat note though, here's a little DIY tutorial for how to take infrared pics with your digicam.
Yay for breastesses.
Posted by ixley at March 22, 2007 1:14 PM